How to improve the happiness of your data team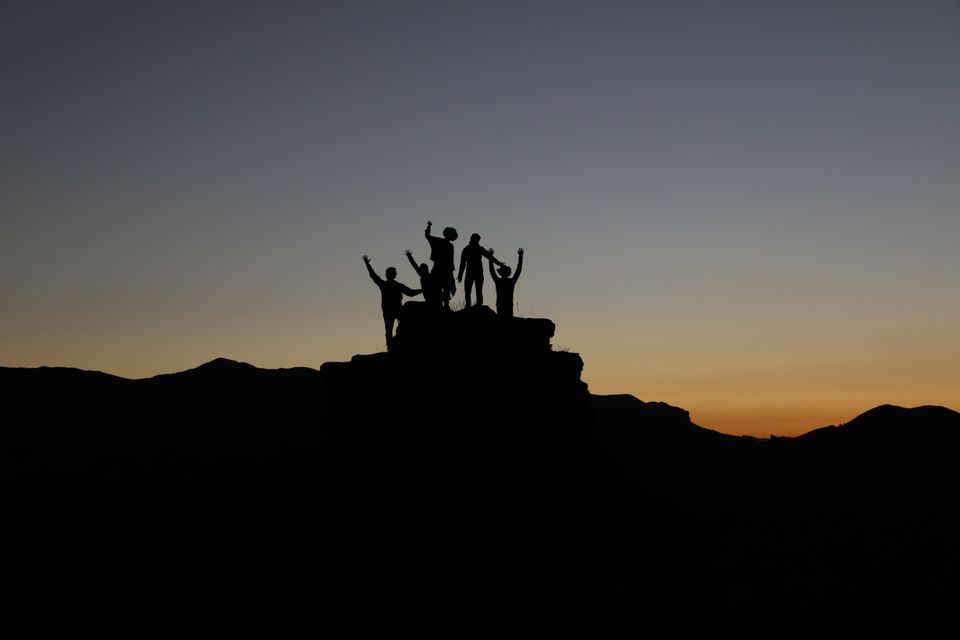 We can all agree that there is always a lot of talk about technology and not enough about people in the data space. However, ensuring your data team is happy is key to success. Not taking care of the well-being of the data team can become a more significant problem that can affect the firm's overall objectives.
As a data leader, you are responsible for the company's data strategy, for the KPIs and objectives that your team needs to achieve while also promoting your vision inside the rest of the company and regulating the expectations of every stakeholder. So, taking on the responsibility of ensuring that your data team is happy can be challenging. However, enabling the happiness of your data team is possible, and it can be highly gratifying in the long term.
This blog aims to give you an overview of what you can do to set the basis for your data team to thrive and achieve long-term satisfaction.
Addressing the challenges data teams go through
Regardless of their size and maturity stage, data teams face many challenges. How can you improve the well-being and productivity of your team? Let's look at some of these in detail.
Defining happiness for your data team
Defining what "happiness" means in your data team is too often overlooked as a vital first step in the process. With a distinct definition of happiness, it is possible to track and measure satisfaction levels within the team accurately. On top of this, defining happiness can be very tricky - it means different things to different people, and the same applies to data teams. This is why it is essential to define what "happiness" means for your data team at the beginning of the process to give it a sense of direction.
Different teams value different things. However, the state of uncertainty that most data teams face daily generally makes them strongly value transparency and predictability.
Transparency and predictability can mean the ability to predict needs, constrictions, and next steps while also feeling empowered to make plans and be autonomous. And this predictability needs to be between your data team and the rest of the organization and between yourself and your team. I'll discuss this in more detail in the following paragraphs.
Ensuring alignment between the data team and the rest of the organization
Business leaders usually get very excited about working with a data team. However, as time and resources are limited, it is essential to set the right expectations from the beginning.
You can start doing this by being honest about your capabilities and resources as a team to fulfill the needs of other business units.
In general, you need to be able to respond to the following questions from external stakeholders:
When are you going to fulfill my needs?
What needs will you not meet (so I can make alternative plans)?
You can't promise that things will for sure happen. You can only create likelihood. This is why you need a company-wide prioritized to-do list for the data team. This will allow you to both enable your team to know where their focus is needed and ensure that the rest of the organization is not disappointed when they are not receiving the answers they need.
Ensuring alignment between you and your team (by setting up the right KPIs/objectives)
This is an area with ample opportunity for improvement. Many data teams complain that despite being the team responsible for bringing measurements and insights to the organization, they do not have the tools to measure themselves.
You can't predict something that you can't measure. So, to successfully start measuring itself, the data team needs answers to the following questions:
Can you collect the information you need?
Do you know what the goals are?
Can you define what is good and what is not?
In short, you need to be able to define what your north star is as a team.
Another point of focus should be giving your team enough information and resources to start making things happen autonomously. This is key for your team members to avoid the feeling of being blocked, which would decrease both their productivity and motivation levels.
Your team should know what is expected of them, their responsibilities, and what measures will be used to assess the success (or failure) of different projects. They also need access to the right tools and knowledge that they can use with autonomy to complete their tasks.
So, your team will need answers to questions like:
What will be asked of me this week?
How is my performance going to be measured?
What are the tools I can rely on to autonomously improve my work?
By giving your team all these elements, you can create an environment where individuals can work autonomously and control their work. This will create a sense of ownership, satisfaction, and confidence that will reflect positively on the team's overall performance.
Adopting the right technologies
As mentioned above, technology can be critical in empowering your team. And adopting the right technologies is extremely important. This is where, as a head of data, you have a tremendous amount of control.
Generally, it is essential to understand the cost of the product, the onboarding time, and the potential ROI. Here are some rules of thumb to keep in mind when adopting new technology:
It makes no sense to overcomplicate things. Try to keep them as simple as possible.
Find a tool that enables the highest number of people to get on board and be self-sufficient.
Always stay data-driven. Measure how the team is using the technology and the benefits it's bringing to maximize its usage and value creation.
Different teams, different challenges
Data teams face different challenges depending on their maturity stage and size. Let's dive into the challenges each maturity stage can bring and the solutions you can implement to address them.
Very small team: < 5 people, including yourself
This is the first stage of every data team. The team might have been created after every other department, and other business units may still need to learn about you or what you are working on.
On top of this, as it is a young team, there might be a limited amount of structure, and most importantly, there might not be a long-term plan regarding the direction of the efforts of the data team.
Smaller team: between 5 and 10(ish) people
When the team finally starts growing, team members slowly start finding their roles and responsibilities. However, at the same time, as the rest of the organization starts having more and more expectations from the data team, it can be challenging to establish boundaries.
At this stage, it is essential to deal with expectations - prioritize and set the right timelines and appropriate deliverables.
Growing team
As the data practice in your organization scales, the data team no longer needs to prove itself as its visibility and boundaries are well-defined.
Additionally, the team becomes more visible within the company, leading to more requests from all sides of the organization (marketing, finance, etc.). This highlights the need to find a solution between setting up long-term solutions to meet the data needs of other business units (scalability, maintenance, etc.) while ensuring a quick delivery time. This can be pretty challenging, but there are different ways to go about this. First, suppose other teams start getting frustrated because the data team is not meeting expectations. In that case, an internal data hire within the team could be a short-term solution for faster delivery time. Second, prioritization within the organization regarding what the data team can achieve becomes critical.
On top of this, as the team grows, there will need to be a first layer of management and more role specialization. This can quickly lead to frustration, especially for team members who do not want a specialized role.
Mature team
As your team becomes more mature, it will start facing the same challenges as any other team (e.g., scaling, knowledge sharing, etc.)
On top of this, as data departments tend to be more horizontal, there can be fewer growth opportunities. Therefore, it becomes essential to define the career growth of your teammates within the organization.
Finally, you can start implementing innovative approaches - like the data mesh - to take your organization's data practice to the next level.
Conclusion
To sum up, enhancing the level of satisfaction of your data team is a challenging task. It's essential to start by ensuring alignment between the data team and the rest of the organization, setting up the right objectives and KPIs from the beginning, and leveraging the right technologies to make the life of the data team easier.
On top of this, as the team grows and matures, it is crucial to ensure that everyone's expectations regarding career opportunities are well managed.
Finally, looking at the latest developments in the space, like the data mesh, can be a great way to take things forward for data teams that are ready for a next-level transformation.
Generally, the one fundamental mistake you should not make is overpromising but underdelivering. This is the quickest way to lose credibility and trust from the rest of the organization and your team.
By considering all of this, you should be able to ensure a happy and productive data team.